Horny blonde milf Lu Elissa enjoys wearing retro underwear, and especially likes to adorn her shapely legs in rare vintage nylons to go with her 'fuck me' stiletto heels! Having arranged a meeting with a gentleman who has a preference for women who dress in retro-lingerie, she dressed in her favorite vintage garter-belt, silky light-tan nylons, and pink patent leather stilettos. Wearing all that erotic underwear made Lu Elissa feel so sexy, she couldn't wait for her date to arrive so she pulled her knickers down and wanked herself off to a deeply satisfying climax.
Get our superb Vintage Flash newsletter each week - all the latest model info, updates, set preview pics and more!
NEW SERVICE FOR ALL SMART PHONE USING NYLONS LOVERS!
Text Nat here to get all her pics sent to your phone!
JUST TEXT 'WHITESEAMS' TO 69666
Phone fun day or night!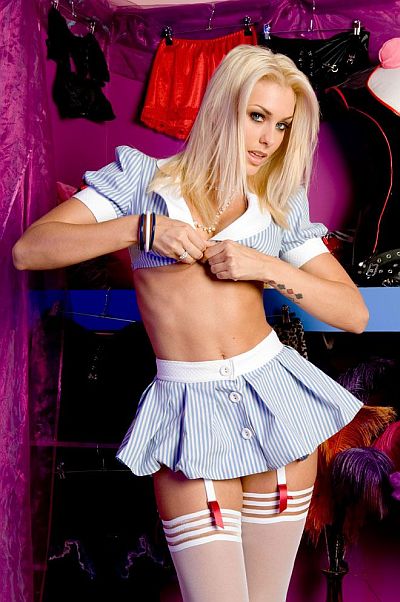 Terms & Conditions (Max 3x £1.50 per msg sent) help: 03333356970 PNP MEDIA - 2 STOP txt STOP
.......................................................................................................