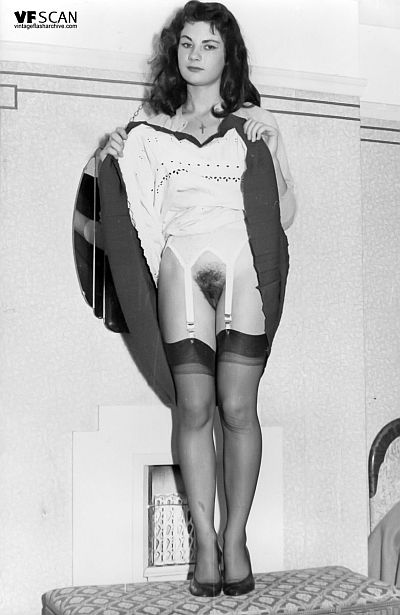 A pretty girl from the 1960s lifts up her dress to shows off her pussy, nylon stockings and suspedners at Vintage Flash Archive.
As previously mentioned in another post, we have obtained a huge collection of vintage porn, which we saved from being lost forever. W are now able to update our vintage archive every week with previously unpublished vintage porn from the 1960's, for your perusal.
This content is from the days when women had hairy bushes and still wore nylon stockings and suspenders. No professional porn models in those days, just enthusiastic amateurs willing to get their knickers off and enjoy outdoor sex, threesomes or lesbian fucking.
In fact these girls must have been so horny back then, they couldn't wait to get down to having sex, so they left their stockings on.
Get our superb Vintage Flash newsletter each week - all the latest model info, updates, set preview pics and more!