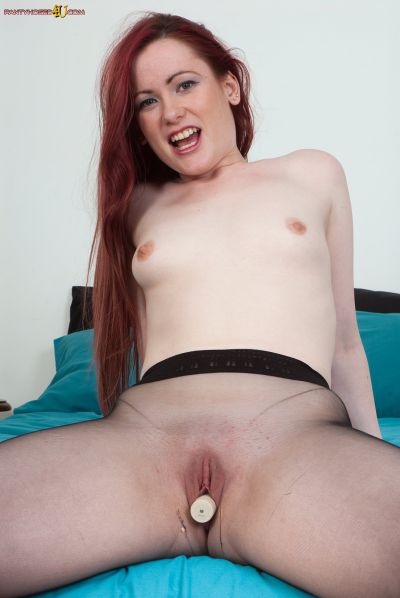 Naughty Vicki loves her 'Wolford Fatal Pantyhose' not only because they feel great to wear, but they also have no seams or gussets, making it easy to view her naked pussy through the sheer nylon.
Vicki likes to wear a party dress, together with these fabulous classy pantyhose and a pair of hot high-heels when she goes out clubbing. She loves to tease all the guys by shaking her ass and showing lots of leg, knowing she will attract a lot of attention on the dance floor.
When she sees someone she fancies she will face them and squat down on her heels, opening her legs so they get a good look at her hot pussy behind her pantyhose, suggestively moving her hips and throwing her hair about in a gesture of wild sexual abandon.
After several hours of dancing and teasing, she always ends up getting a good fucking from one or more of the guys she has sexually excited with her pantyhose floor show.
In this video 'Fatal Pantyhose Attraction' Vicki puts on a special pantyhose show just for you. With her hands down the front panel of her hose she gives lots of close-up views of her pussy as she masturbates through sheer black nylon.
Watch as Vicki masturbates with a vibrator up her cunt held in place by her hose, then sticking several fingers up her butthole and squealing with delight as she rubs her hot cunt to a satisfying pantyhose climax.
See Vicki Peach masturbating in her hip hugging sheer black pantyhose in this (136 image) photo set and video 'Fatal Pantyhose Attraction'.
Get our superb Vintage Flash newsletter each week - all the latest model info, updates, set preview pics and more!