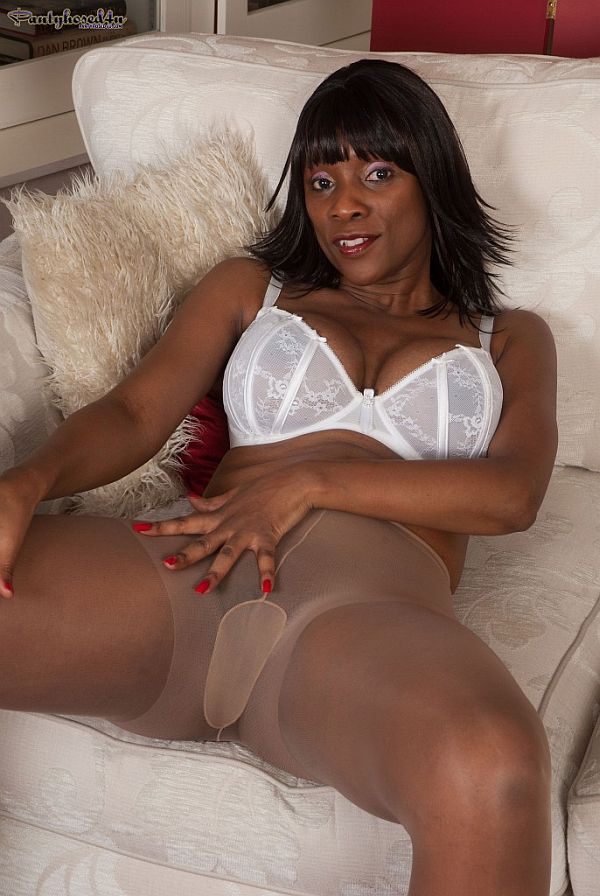 Vivacious ebony milf Nina is in the mood for some sexy fun wearing a bra, sheer, shiny nylon pantyhose and red sling back heels in this video at Pantyhosed 4U.
Nina sat with her legs crossed wearing some very appealing shiny nylon pantyhose and drawing attention to her heels, she massaged her fingers around her ankles then ran her hands over her long legs up to her thighs.
She stood up and I came in close for a view of her pantyhosed crotch and the tight nylon that clung to the mound of her pussy. She smoothed her hands over her hips and around the front and back of her thighs, then turned for a view of her lovely round ass encased in close fitting, shiny nylon hose.
'I bought these this morning and I feel so sexy,' she said, bending forward to touch her ankles once more and enjoying the sensation as she drew her hands all the way up her legs and caressed the soft, shiny nylon lining of her inner thighs.
Nina encouraged me to come closer as she pulled her huge tits out from the cups of her tight fitting bra and circled her fingers over the nipples, then sitting with her legs open she slipped her hands down the front of her sheer pantyhose.
Pushing the taut nylon screen of her hose with the back of her hands, she caressed her thighs and the area around her pussy, then opened a hole in the crotch with her fingers and widened it to expose the lips of her ebony pussy.
Nina lay back and massaged her clit through the hole in her tights that framed her pussy and spreading her cunt open with her fingers she then masturbated to climax in her sexy, shiny pantyhose.
Get our superb Vintage Flash newsletter each week - all the latest model info, updates, set preview pics and more!
NEW SERVICE FOR ALL SMART PHONE USING NYLONS LOVERS!
Text Nat here to get all her pics sent to your phone!
JUST TEXT 'WHITESEAMS' TO 69666
Phone fun day or night!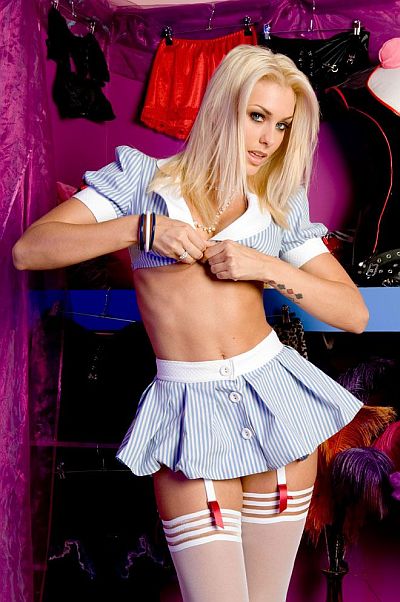 Terms & Conditions (Max 3x £1.50 per msg sent) help: 03333356970 PNP MEDIA - 2 STOP txt STOP
.......................................................................................................