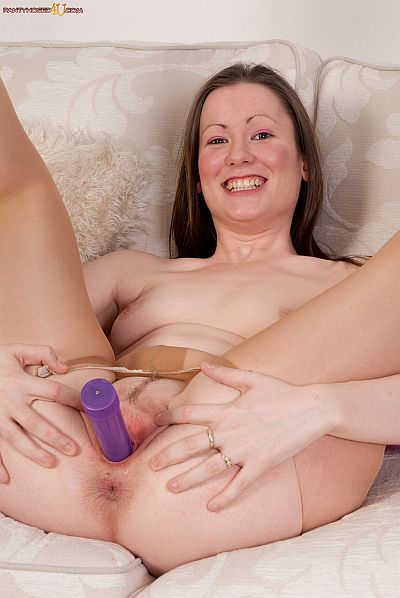 WATCH THIS VIDEO TRAILER OF VICKY PEACH IN HER PANTYHOSE
Party girl Vicki Peach is back and whilst she IS an English rose, she is no shrinking violet!
Our Vicki truly loves her nylon pantyhose, and loves to get really down and dirty in her sheer nylon.
Vicky dropped by the other day on her way out for an evening of partying with some friends.
She was looking very sexy in a slinky pink dress, and had put on a pair of sheer nylon pantyhose to wear underneath.
She said it made her feel horny wearing pantyhose, especially with no panties, under her dress.
I asked if I could set up the video and watch her masturbating on the couch in her hose. Vicky is easy to encourage, and sure enough she was up for it!
Result… One hot anal pantyhose video, showing Vicky ripping open her pantyhose crotch and sliding a vibrator up her lovely round ass!
Vicky is a sexy fun girl and just as cheeky as ever too! Check that ass in her sheer pantyhose at Pantyhosed4U.com.
Get our superb Vintage Flash newsletter each week - all the latest model info, updates, set preview pics and more!