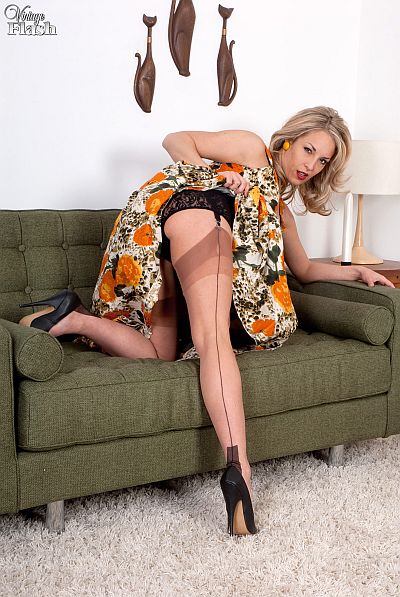 Jessica bought herself a gorgeous full-skirted frock to wear to a party, and to go with it she has decided to wear fully-fashioned nylons and heels to complete her classic look.
There's plenty of time before she has to go to the party, so she is happy to give you a sexy peek at her undies and those black-foot beige 'Magnolia' full-fashioned nylons underneath her flouncy dress.
Slipping out of her dress, Jessica reveals she is wearing a black chiffon petticoat, black lacy bra and full-cut panties, plus a high-waist suspender belt with shiny metal clasps fixed to her stocking tops.
Jessica looks fabulous in her retro-underwear as she strips off in her 60's style living room, removing her bra to play with her tits then pulling down her panties to pleasure her pussy.
Get our superb Vintage Flash newsletter each week - all the latest model info, updates, set preview pics and more!
NEW SERVICE FOR ALL SMART PHONE USING NYLONS LOVERS!
Text Nat here to get all her pics sent to your phone!
JUST TEXT 'WHITESEAMS' TO 69666
Phone fun day or night!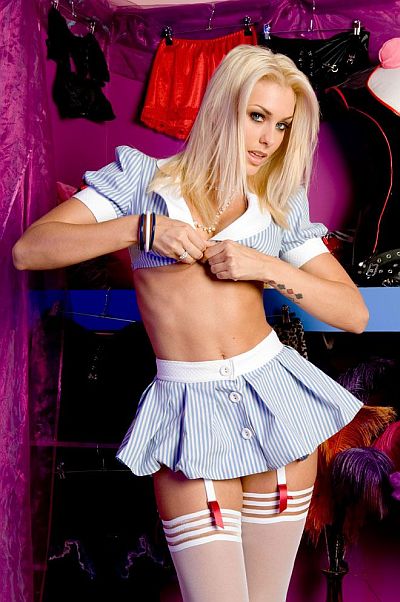 Terms & Conditions (Max 3x £1.50 per msg sent) help: 03333356970 PNP MEDIA - 2 STOP txt STOP
.......................................................................................................