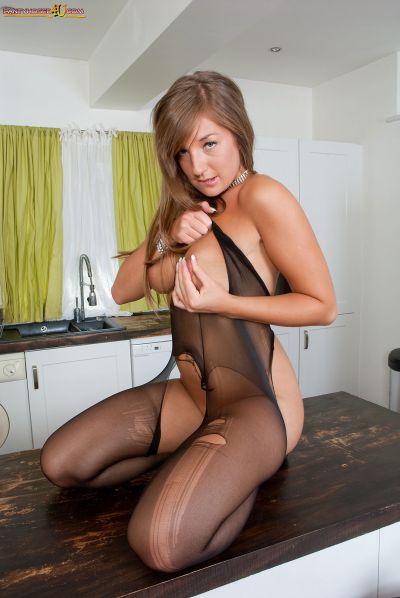 VIEW THIS TRAILER OF CATE HARRINGTON IN BLACK PANTYHOSE
Cate is chillin' with a glass of Chablis Blush, about to go clubbin' and 'get down and dirty on the dance-floor'.
Cate has selected to put on a slinky micro mini dress, but should she wear sheer black pantyhose, or go bare? She wants to create the maximum erotic effect on all the guys as they watch her strutting her stuff on the floor, so what would get them really turned on…?
She's going to make sure they get a good look up her short skirt, and give them a naughty glimpse of her hot pussy as she squats with her legs open.
So what do you think would be be best to get them really going… Pantyhosed pussy or naked pussy?
Listening to Cate talk dirty as she lets us see see her gorgeous ass, pussy and legs in her sheer nylon pantyhose, it's a hard decision to make. Meanwhile, you can decide as you 'sit there and wank your fucking cock', as Cate puts it.
Watch Cate get down to some nasty masturbation and see her nylon hose get trashed in a sexy pantyhose ripping frenzy, in 'Cate Harrington – Delicate Decision' at Pantyhosed4u.com.
Get our superb Vintage Flash newsletter each week - all the latest model info, updates, set preview pics and more!