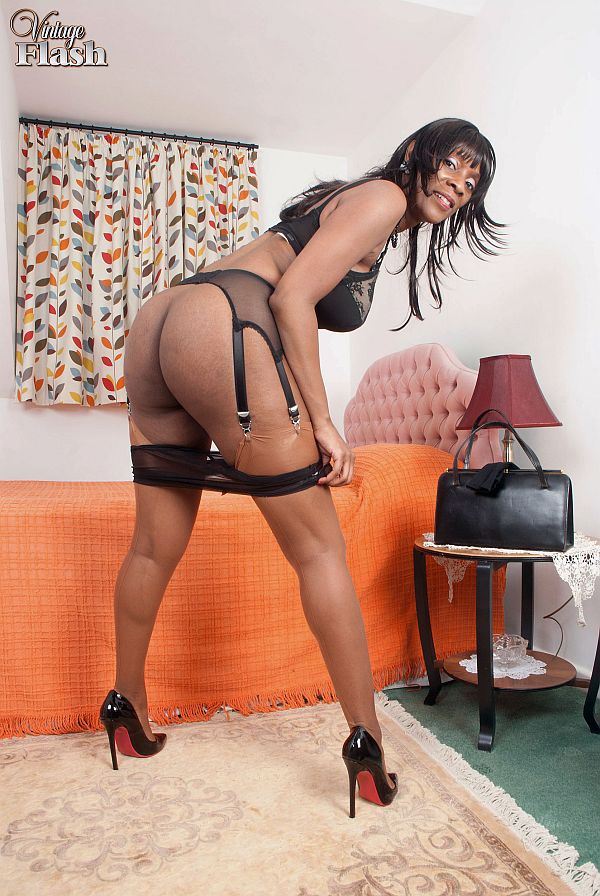 Nina had been feeling horny all day at the office where she works and couldn't wait to get home to relive her sexual tensions with a good masturbation session.
'You feeling sexy, honey? Because I am, 'Nina said, as she sat on the bed with her dress pulled up over her thigh, circling her fingers playfully over the metal clasps of her suspenders. 'I need to have sex and I've been thinking about you all day'.
Nina sat and opened her legs so I could see right up her dress at the crotch of her black panties that fitted tightly around her cunt. Moving her her hands over the front of her panties and the taut black suspenders stretching over her thighs to the tops of her beige nylon stockings, she told me how she was looking forward to fucking all night.
Standing up she turned around and leaned forward to reach down to her ankles, causing her black panties to pull tight around the rounded cheeks of her gorgeous bubblebutt. Then she ran her hands up the back of her seamed stockinged legs, over the naked flesh of her thighs above the tops of her nylons and the buttocks of her pantied ass.
Nina stripped out of the dress down to her black bra, multi-strap garter-belt, panties and heels, then pulled down the cups of her bra and molded her hands around the globes of her huge ebony titties. Then hooking her thumbs into the waistband of her black panties and slowly pulled them down over her round ass and left them stretched around her stockinged thighs.
Stripping off the panties she then lay on the bed with her legs spread apart and began to massage her shaved  pussy.  Nina rubbed the outer lips of her tight ebony cunt and writhed on the bed as she masturbated, then upon reaching her climax she cried out loudly in ecstasy.
Get our superb Vintage Flash newsletter each week - all the latest model info, updates, set preview pics and more!
NEW SERVICE FOR ALL SMART PHONE USING NYLONS LOVERS!
Text Nat here to get all her pics sent to your phone!
JUST TEXT 'WHITESEAMS' TO 69666
Phone fun day or night!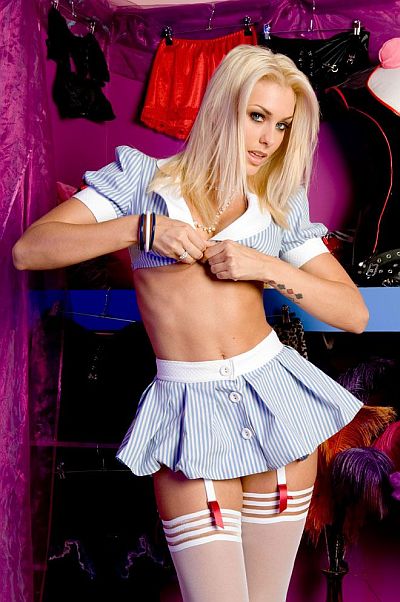 Terms & Conditions (Max 3x £1.50 per msg sent) help: 03333356970 PNP MEDIA - 2 STOP txt STOP
.......................................................................................................