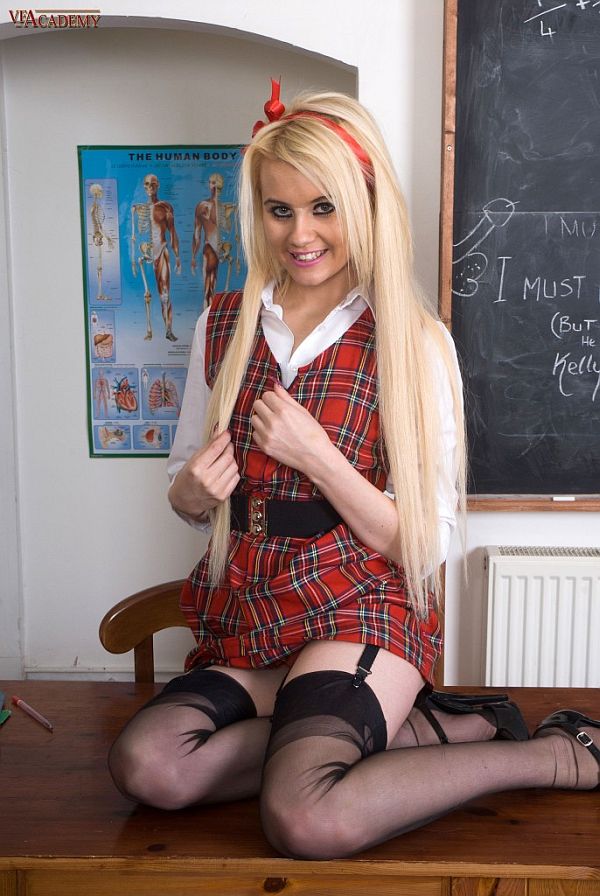 'You know what a naughty girl I am and I'm always in this detention room, just me and you and my naughty side,' Brook said, giving me the come on as she sat on top of the teacher's desk wearing the sexiest red plaid dress, black stockings and patent leather heels.
'Are you feeling quite horny today? I hope you are because I've got my naughty knickers on, do you want to see them?' she asked, opening her legs so I could get an upskirt view of the red, sheer nylon panties. 'These aren't my academy knickers,' she continued, sitting such that I could see the slit of her pussy through the flimsy nylon which tightly covered it, 'these are my sexy naughty knickers, so come and get a closer view.'
Brook turned and lifted her dress to show off her pert ass cheeks encased in her red nylon panties, then undid the belt around her waist and stripped out of the dress letting it slide down her stockings legs to the floor. Now standing in just her black seamed stockings and heels, she teasingly unbuttoned her white school shirt and removed her black bra to reveal she had petite milky white tits with pink nipples.
Sitting astride the desk she placed her hand down the front of her panties, making sure I could see her masturbating through the thin, gauzy material as she rubbed the moist slit of her pussy. Then stripping the panties off completely, she lay back on the teacher's desk with her stockinged legs wide apart and inserted her 'pleasure measure' vibrator up her slippery wet cunt to masturbate.
Brook rapidly thrust the vibrator between the sticky petals of her tight twat and moaned with increasing pleasure as she masturbated, finally getting on her knees on top of the desk with her bum in the air as she plunged the object deep inside her hot, teen pussy and orgasmed loudly.
Get our superb Vintage Flash newsletter each week - all the latest model info, updates, set preview pics and more!
NEW SERVICE FOR ALL SMART PHONE USING NYLONS LOVERS!
Text Nat here to get all her pics sent to your phone!
JUST TEXT 'WHITESEAMS' TO 69666
Phone fun day or night!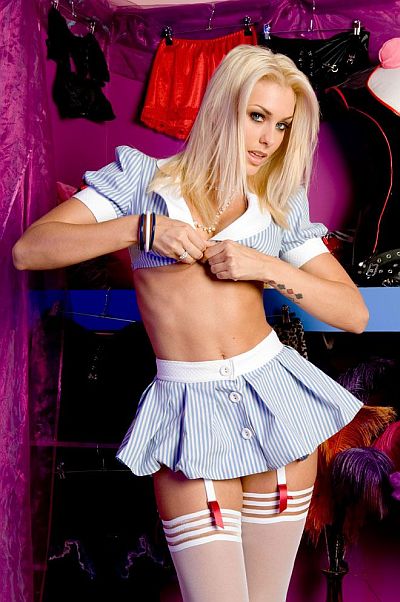 Terms & Conditions (Max 3x £1.50 per msg sent) help: 03333356970 PNP MEDIA - 2 STOP txt STOP
.......................................................................................................