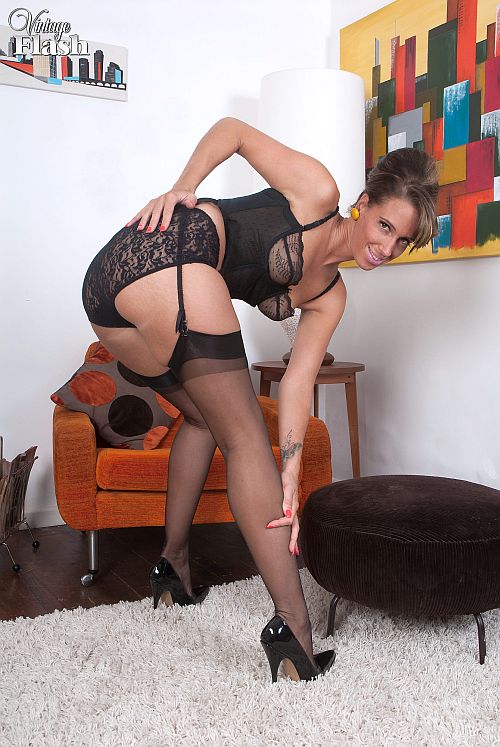 Lookin' groovy in her sexy shift dress, Tammy had spent the evening at a retro party where all the guests dressed up in their favorite 60s outfits. Tammy just loved dancing her black RHT nylons and pointy stilettos, flashing her stocking tops at all the male admirers who gathered around to watch our swinging  chick groovin' on the dance floor.
'Look how long my gorgeous legs are, so silky, so smooth, ready to wrap around your neck,' Tammy said, running her hands over her slender legs in their shiny, black nylon stockings. Hitching up the back of her dress she revealed the black lacy panties that covered her sexy ass, then turned to stand over me, saying, 'Oh, you are cheeky, aren't you, taking a look up my skirt!'
Tammy ground her crotch close up and pushed it near my face, so close I could almost feel the heat emanating from her cunt as she teased me with views of her sexy black panties. Then kneeling on the chair she moved her pantied ass up and down, the long black suspenders stretching over her buttocks and thighs pulling on the shiny tops of her nylon stockings.
Stripping out of her dress revealed she was wearing a black satin bodice and she scooped her tits out of the bra cups to play with them, before bending over to offer more views of her pantied ass. Tammy then knelt on the stool and pulled down her panties, sitting back on her stiletto heels to display the pear shaped cheeks of her arse and pulling them apart to expose the puckered ring on her anus.
Tammy slipped out of her panties and sat in the chair with her stockinged legs flung wide and spread the lips of her juicy pink pussy with her fingers. Removing one of her shoes she slipped the stiletto heel inside her cunt and fucked herself with it awhile, then withdrew it to show the heel covered in her sticky juices and lick them off. She then inserted the pointed toe end of her shoe in her cunt and the fleshy lips spread wide as she pushed it in hard and fast. Tammy twisted the toe end around the entrance of her hot, throbbing cunt, which glistened with sticky wet juices as she masturbated with her shoe sliding in an out of her moist fuck hole.
Get our superb Vintage Flash newsletter each week - all the latest model info, updates, set preview pics and more!
NEW SERVICE FOR ALL SMART PHONE USING NYLONS LOVERS!
Text Nat here to get all her pics sent to your phone!
JUST TEXT 'WHITESEAMS' TO 69666
Phone fun day or night!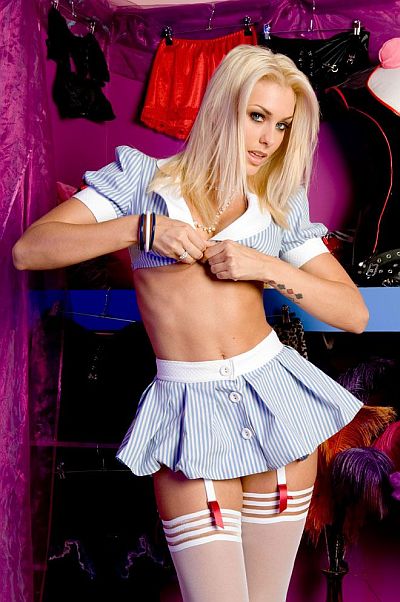 Terms & Conditions (Max 3x £1.50 per msg sent) help: 03333356970 PNP MEDIA - 2 STOP txt STOP
.......................................................................................................