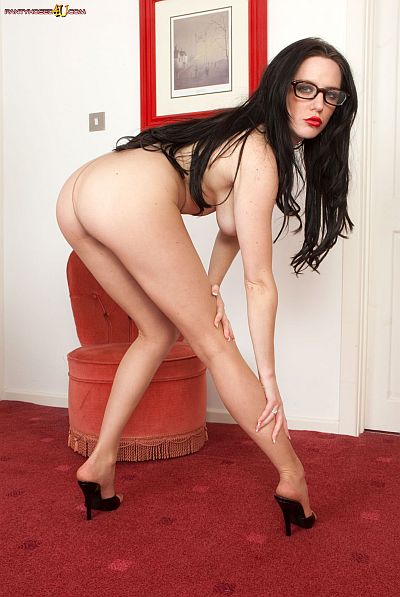 Samantha will do anything for you, even fuck your boss to help you get that promotion!
Like you, your boss also has a pantyhose fetish, and you know just how much your he has been wanting to fuck Samantha.
Ever since you took her to that party where she was dressed in shiny pantyhose, a short skirt that hardly reached her thighs, and high heels that accentuated the shape of her sexy legs, he's been crazy about her.
So you arrange for them both to meet, trusting he'll be so pleased by Samantha's charms, he'll make sure to promote you to a higher position in the company.
Fortunately, Samantha quite fancies your boss, and being such a pantyhose slut she is looking forward to teasing his cock with a display of her sexy ass and legs in soft nylon hose.
Dressed in a flimsy see-through dress, sheer nylon tights and heels, Samantha presents herself to you before she leaves for her sexy rendezvous. Does her outfit meet your approval? I'm sure it will…
But before she goes out, Samantha sexes up her pussy through her pantyhose, then ripping them open she masturbates for your pleasure.
Samantha is sure to tease the cum out of you, and have your boss spunking all over her pantyhosed ass when he sees this filthy slut in action.
See Samantha teasing and wanking to orgasm in her pantyhose in this (178 image) photo set and 14 minute video – 'Gonna Fuck Your Boss'.
Get our superb Vintage Flash newsletter each week - all the latest model info, updates, set preview pics and more!