Busty Latina Carmen Valentina uses all her seductive charms while enticing us in her seamed fishnet pantyhose and clingy satin nylon panties. Watch this horny MILF reclined on the sofa with her legs open and masturbate to orgasm with her fingers slotted up her tight, wet pussy.
Carmen walks into the room, her pink patent leather stiletto heels clicking on the hard wooden floor. She stands in front of the sofa, lifting the folds of her short pink gown revealing she is wearing pink panties underneath and making it swirl around her thighs in their light beige fishnet pantyhose.
'I love teasing you with my pantyhose nylon, I know you love the way I look in them.' Carmen turns and shows her bubble-butt clad in her fishnet-hose and the long, dark contrast seam running right up the back of her legs and over the curve of her buttocks. 'You just love to play with me, don't you? I know you like me being your little pantyhose slut and how you'd like to rip apart these fishnets,' she smiles, looking back over her shoulder and giving her ass a slap.
Carmen sits and lays back on the sofa, her hands sliding the material of the gown over her inner thighs. 'I love rubbing myself though my little panties.' She opens her legs and teases her pussy with her fingers rubbing against the tight crotch of her panties. 'I like to get myself off, just to please you,' she drawls seductively, her hand massaging her pussy through the panties between her thighs, 'because that's what good sluts like me do.'
Carmen strips off the gown, uncovering her perfectly formed boobs with their slight upward curve and perky nipples.
'Here I am all naked just for you, with my cute little butt, just perfect to grab.' She turns and kneels on the sofa, both hands lifting her butt-cheeks and making them wobble inside their layer of fishnet hose. 'Look how that ass shakes, just looking at it in my pantyhose gets you hard, doesn't it?' She says, twerking her butt and making the cheeks separate and rebound with each movement of her rear end.
Carmen stops shaking her ass and pulls down the panties, momentarily stretching them under her buttocks and making them jiggle. Stripping the panties down her legs and over her heels, she stretches the crotch in her hands and puts it up to her mouth to lick off the wet juices with her pierced tongue.
Sitting on the sofa with her legs open, Carmen slips her hand inside her hose and inserts several fingers up her juicy cunt.
'You know, I want that dick in my pussy, just seeing how hard you are makes me wet,' she whispers lustfully, eyes narrowing with pleasure as she stirs her fingers inside her tight, wet snatch. 'I'm so wet for you right now, come closer and have a look at my wet pussy,' she beckons, gasping as she as she openly masturbates with her hand deep inside her fishnet pantyhose, thrusting her digits up her hot and sticky fuck hole.
*********************************
See more horny MILFs masturbating in pantyhose and heels at NHLP Central

Get our superb Vintage Flash newsletter each week - all the latest model info, updates, set preview pics and more!
NEW SERVICE FOR ALL SMART PHONE USING NYLONS LOVERS!
Text Nat here to get all her pics sent to your phone!
JUST TEXT 'WHITESEAMS' TO 69666
Phone fun day or night!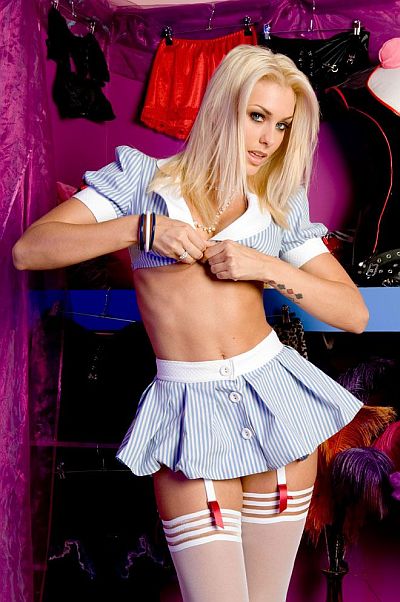 Terms & Conditions (Max 3x £1.50 per msg sent) help: 03333356970 PNP MEDIA - 2 STOP txt STOP
.......................................................................................................