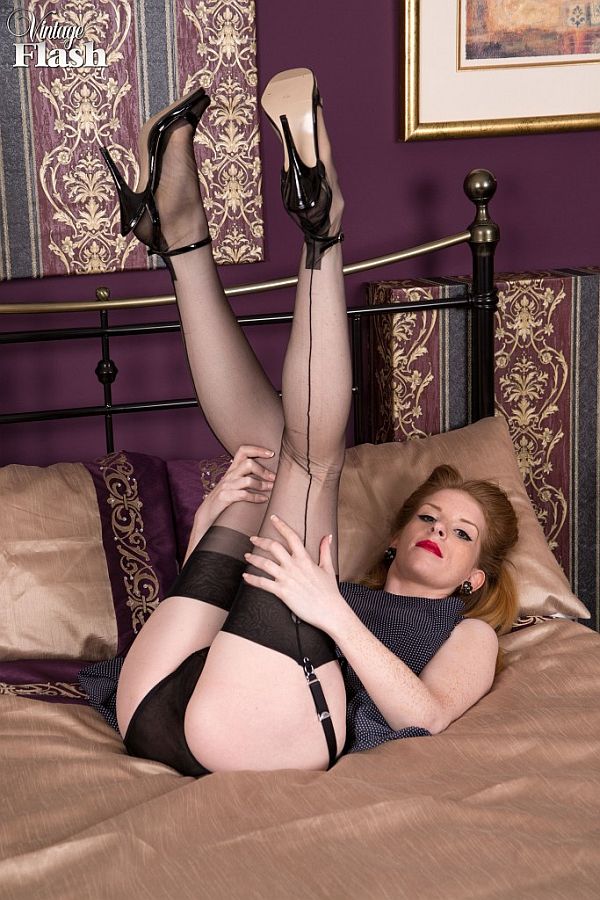 Nichole's sheer dress, giving you a tantalizing glimpse of her sexy underwear, is bound to get you excited, especially when she shows off her legs in their black, seamed nylon stockings and stiletto heels…
Nichole stands and bending right over, she runs her hands over the back of her legs in their black, seamed nylon stockings, her taut suspenders visible through the sheerness of her flimsy dress. She turns around and lifts the folds of her dress up to her waist, revealing the black lace garterbelt and suspenders that frame her pussy, visible through the sheer nylon of her panties.
Kneeling on the bed with her arse in full view she pulls aside the crotch of her panties and spreads the lips of her hot, pink cunt; showing you where she would like to feel the thrust your cock as you fuck her from behind with your hands around her fabulous arse.
Nichole strips off her dress and pulls down the cups of her black bra to squeeze the large pink aureolas and the erect pussy nipples between her fingers. Stripping the bra away she lays back on the bed and pulls aside the crotch of her knickers to expose her luscious cunt. Nichole slides her fingers over the soft, pink slit of her pussy and draws her hands down the back of her legs in their black, seamed nylon stockings, which wrinkle around the back of her knees.
Hooking her thumbs into the elastic waist of her panties, she lifts her arse off the bed and slides them from under herself, then raises her legs and points her stiletto heels at the ceiling. Nichole draws her knickers up her legs and leaving then stretched tight around her ankles, slides her fingers over the hot button of her erect clitoris as she fingers herself off to climax.
Get our superb Vintage Flash newsletter each week - all the latest model info, updates, set preview pics and more!
NEW SERVICE FOR ALL SMART PHONE USING NYLONS LOVERS!
Text Nat here to get all her pics sent to your phone!
JUST TEXT 'WHITESEAMS' TO 69666
Phone fun day or night!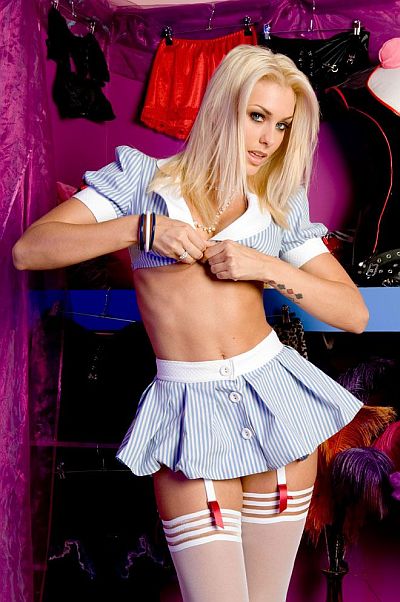 Terms & Conditions (Max 3x £1.50 per msg sent) help: 03333356970 PNP MEDIA - 2 STOP txt STOP
.......................................................................................................