Tegan had been out for a walk, all dressed up like a lady in her finest summer dress, pearls, scarf and wear, vintage lace gloves. Her legs were clad in the finest, tan fully-fashioned, nylon stockings and she wore a pair of open-toe, slingback heels, just perfect for walking around the park on hot summer days.
Tegan confesses to not wearing wearing any knickers under her dress, while she was out and about, which felt so naughty.  She enjoyed the sensation of her tight girdle clinging around her waist as she moved; the fresh air circulating under her dress and cooling her hot pussy, making her feel rather horny.
'It's so tight, I can hardly breathe, but that's all right, as it makes me look sexy and curvy,' she says and opens her legs to give a view of her hot pussy, all nicely framed by the edge of her beautiful, magnolia colored, open bottom girdle and the tops of her tan, nylon stockings.
Stripping off her dress and white lace bullet bra, Tegan kneels on the bed and runs her hand over her girdled ass; the suspenders straining on her seamed, fully-fashioned nylons as she pulls her buttock to one side and exposes the gaping pink hole of her hot cunt.
'I love the way my ass feels in this girdle and my legs in stockings, I could wear them all the time,' Tegan says, as she reclines with her legs open and slides her fingers over the gaping lips of her aroused pussy. 'Come on, I want you to start playing with me,' she says, as her hand begins to massage the mound of her swollen cunt, 'that's it, grab hold of your cock and start wanking it for me!'
Tegan's hand moves in a circular rhythm as she rubs the flesh of her erect clitoris and slips her fingers inside her juicy fuck hole. She squirms on the bed as she feels the approach of her mounting orgasm and gasps in excitement as she climaxes hard in her sexy girdle, nylons and open-toe heels.
Get our superb Vintage Flash newsletter each week - all the latest model info, updates, set preview pics and more!
NEW SERVICE FOR ALL SMART PHONE USING NYLONS LOVERS!
Text Nat here to get all her pics sent to your phone!
JUST TEXT 'WHITESEAMS' TO 69666
Phone fun day or night!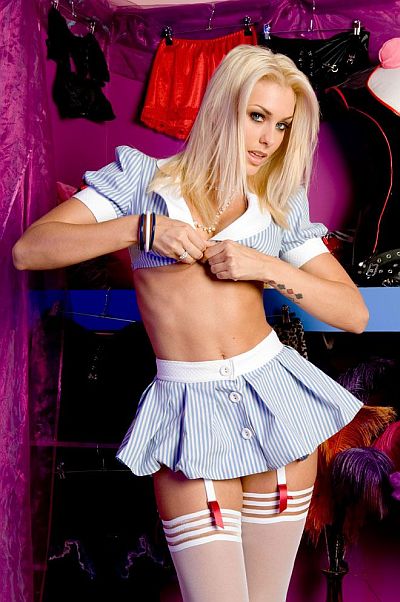 Terms & Conditions (Max 3x £1.50 per msg sent) help: 03333356970 PNP MEDIA - 2 STOP txt STOP
.......................................................................................................