Anna's dress caused something of a stir at the vicar's garden party, as everyone could see her sexy underwear, suspenders and stockings through the semi-sheer material.
No one explicitly stated that they could see her underwear, though she noticed their disapproving looks and unfriendly manner. All except for the vicar's son, who on noticing Anna sitting on her own with a glass of Chardonnay in her hand, took the opportunity to introduce himself.
Anna was pleased to have found someone she could chat to at the party, especially such a good looking young man. She could tell by the way he undressed her with his eyes, that he obviously appreciated ladies in sexy underwear, and after a few more drinks she suggested they leave the party and invited him back to her place.
Having led him up the stairs to her bedroom, she teased him a little by lifting the back of her flirty dress and bending over so that he caught a glimpse of her sexy stockings tops. She then lay on the bed and opened her legs, so he could watch her massage her pussy through the crotch of her black, sheer nylon panties.
Anna turned to get into a kneeling position and lifting her dress, she pushed her hand down the back of her panties and slipped her gloved finger up her moist cunt hole. 'That's teasing you, isn't it?' Anna looked back over her shoulder as she masturbated with her hand moving under the sheer nylon of her panties. 'I can see the cock in your pants is getting bigger, so go on then and get it out!'
Stripping off her dress, she lay back and pulled her panties down her stockinged legs, leaving them stretched around her ankles and heels. 'I'd love your fat dick right inside me now,' Anna said, the husky sound of lustful desire in her voice as she masturbated with several fingers jammed right up her tight snatch.
Anna gasped with sexual pleasure as she masturbated in a frenzy, her fingers sloshing up her sopping wet pussy and her hand slapping against the flaps of her cunt, as she fucked herself to an intense orgasm in her sexy stockings, suspenders and heels.
Get our superb Vintage Flash newsletter each week - all the latest model info, updates, set preview pics and more!
NEW SERVICE FOR ALL SMART PHONE USING NYLONS LOVERS!
Text Nat here to get all her pics sent to your phone!
JUST TEXT 'WHITESEAMS' TO 69666
Phone fun day or night!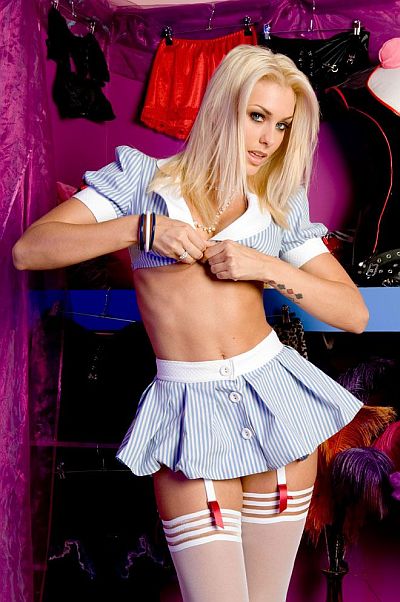 Terms & Conditions (Max 3x £1.50 per msg sent) help: 03333356970 PNP MEDIA - 2 STOP txt STOP
.......................................................................................................