Anna enjoys the attention she gets from all the guys in the office where she works, and loves to dress in tight fitting pencil skirts, seamed nylon stockings and heels to get them excited.
Being such a prick tease, she gets off on seeing the look on their faces as she bends over and causes the bumps of her suspenders to appear through the material as it wraps tightly around her shapely ass.
'Every time I go to the office dressed like this, my boyfriend hates it,' Anna said, stripping off her chiffon blouse to reveal she was wearing a powder blue coloured vintage bra underneath. 'Because all the men, even the married ones, like looking down at my legs.'
Anna unzipped her pencil skirt, teasing it over the rounded shape of her fabulous arse, sheathed in sheer nylon panties. She slowly eased the skirt down further, revealing she was wearing a white satin garter belt and long suspenders with metal clasps attached to the tops of her tan nylon stockings.
Removing her bra she rubbed her erect nipples with circular motions of her fingers, then lay on the sofa and spread her legs wide to pull the crotch of her panties to one side and massage the fleshy lips of her juicy pussy with the shaft of her favorite dildo.
'Come and rub you hands all over my bum', Anna said, as she stood and pulled her panties over the cheeks of her ass, then tantalizingly teased them back up again. 'Do you want me to take them down and be a dirty lady for you?' She asked with a hint of naughtiness in her voice, then stretched her panties around her buttocks once more and slowly slipped them down her legs to her heels.
Anna inserted her dildo between the walls of her wet, gaping hole and plunged the object deep inside her hot quim, thrusting it in hard and taking it out to lick off her tangy flavoured sex juices. Then she got on her knees and clamping her thighs together, she rammed the dildo right up her hot snatch; reaming her tight fuck hole with her penetrating toy and begging to be fucked from behind as she reached an intense orgasmic climax.
Get our superb Vintage Flash newsletter each week - all the latest model info, updates, set preview pics and more!
NEW SERVICE FOR ALL SMART PHONE USING NYLONS LOVERS!
Text Nat here to get all her pics sent to your phone!
JUST TEXT 'WHITESEAMS' TO 69666
Phone fun day or night!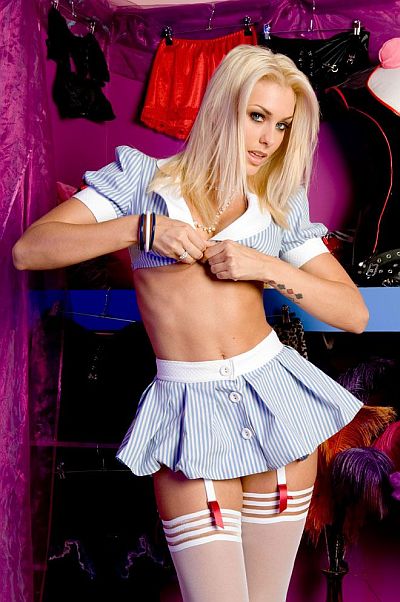 Terms & Conditions (Max 3x £1.50 per msg sent) help: 03333356970 PNP MEDIA - 2 STOP txt STOP
.......................................................................................................