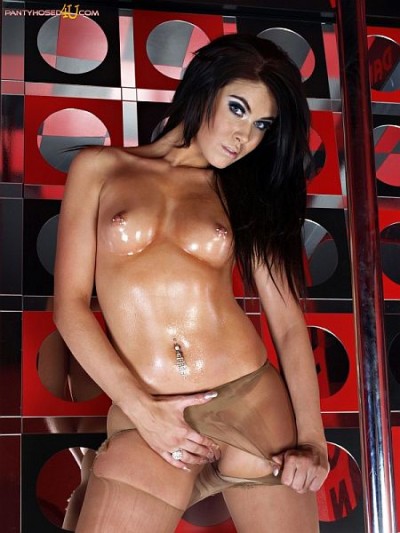 View The Trailer Of Lola Doing Her Pantyhose Striptease
Teen Lola gets up on stage for her audition as a pantyhose fetish stripper, showing off her lovely figure and sexy pantyhosed legs.
Lola is hot under the lights as she goes through her dance routine, and rubbing her pantyhosed cunt up and down the pole makes her clitty even hotter.
As she strips down to just pantyhose and heels, Lola rips open her pantyhose so she can to get to her deliciously moist shaved pussy.
Masturbating her teen cunt, you get to see the ripped open tan hose and her juicy love slit!
Download Lola's pantyhose 'stripper audition, at Pantyhosed4U.com.
Get our superb Vintage Flash newsletter each week - all the latest model info, updates, set preview pics and more!