'Naughty boy, looking at my legs, you shouldn't be up here in my room, you'll get us both into trouble,' Charlie said, as she teasingly lifted up her skirt and showed off her black suspenders and the tops of her fully-fashioned nylon stockings.
'You love my stockings don't you? Do you like my panties as well?' Charlie lifted her skirt a bit higher to show she was wearing black, sheer nylon kickers and ran her hands all over her legs in their seamed nylon stockings. 'Well, you're not going to see any more of these until you drop your trousers and get your cock out for me!'
Charlie sat in the chair and opening her legs she felt the dampness of her pussy through the crotch of her panties. 'Come on give your cock a good rub and I'll rub these panties for you. I want to see it getting nice and hard,' she said encouragingly, slipping her hand down the front of her panties and massaging her fingers over the wet slit of her moist cunt.
'Ooh, this pussy is so wet! If you play your cards right I may just let you slip your cock right in,' Charlie said, her hand moving vigorously under the stretchy material of her panties as she frigged her pussy. 'Come on get your cock nice and stiff! I want you to show me how much you want this pussy, keep rubbing it for me!
Charlie stripped off her uniform and kneeling, she slipped her panties over her arse and left them stretched around the tops of her stockinged thighs. Spreading the cheeks of her bum, she exposed her butt hole and the lips of her cunt, then slipped her fingers right up her moist, fuck hole.
'Naughty girl, aren't I? Charlie stirred her fingers inside her cunt and stretched the lips apart as she finger fucked her sticky hole. 'That's why you came to my room… Because you knew I'd be your dirty, little slut! So keep rubbing that cock, but don't cum until I do!'
Get our superb Vintage Flash newsletter each week - all the latest model info, updates, set preview pics and more!
NEW SERVICE FOR ALL SMART PHONE USING NYLONS LOVERS!
Text Nat here to get all her pics sent to your phone!
JUST TEXT 'WHITESEAMS' TO 69666
Phone fun day or night!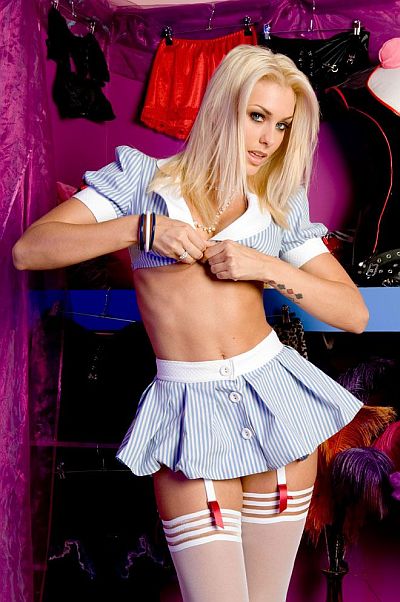 Terms & Conditions (Max 3x £1.50 per msg sent) help: 03333356970 PNP MEDIA - 2 STOP txt STOP
.......................................................................................................