Secretary Roxy was feeling bored at work and seeing as her colleagues have gone out for lunch, she had time to have some naughty fun in the office on her own…
Roxy enjoys teasing the guys in the office and deliberately wears the tightest dresses, sheer nylon pantyhose and the sexiest heels to get them all excited. 'I don't wear any knickers or bra and they know it,' she said, lifting up her tight fitting dress and sitting with her legs apart, letting the air circulate around the sheer nylon surrounding her pantyhosed pussy.
Standing, she pulled up her dress and ran her hands over the shapely hips and curves of her arse, sheathed in it's layers of tan nylon hosiery. She then bent over so her hose stretched around her arse and dragged her fingers over the fine layer of nylon that encased the globes of her nyloned buttocks.
Roxy stripped off her dress and cupped her perfectly formed, all natural breasts in her hands and stroked the nipples. Then she pulled her pantyhose up to her chest and over her tits, so the crotch of her hose stretched tight around the compressed lips of her naked cunt.
Sliding her hand down the front of her hose, she pushed her thumbnail into the crotch and made a hole in the nylon which she pulled apart to expose the succulent lips of her fabulous cunt. Her fingers continued to claw at the thin fabric of her pantyhose, which audibly popped every time they broke through the nylon and caused them to run in ladders down both of her legs.
Seeing her pantyhose all ripped up made her feel so horny and she pulled the remnants of her tattered tights between the lips of her hot snatch, causing her to gasp with intense pleasure as the nylon rubbed against the throbbing head of her clitoris.
Roxy massaged the lips of her pussy through the open hole in the crotch of her pantyhose, pulling open the juicy lips of her cunt and inserting her fingers to bring herself off to an intense climax as she masturbated in the office.
Get our superb Vintage Flash newsletter each week - all the latest model info, updates, set preview pics and more!
NEW SERVICE FOR ALL SMART PHONE USING NYLONS LOVERS!
Text Nat here to get all her pics sent to your phone!
JUST TEXT 'WHITESEAMS' TO 69666
Phone fun day or night!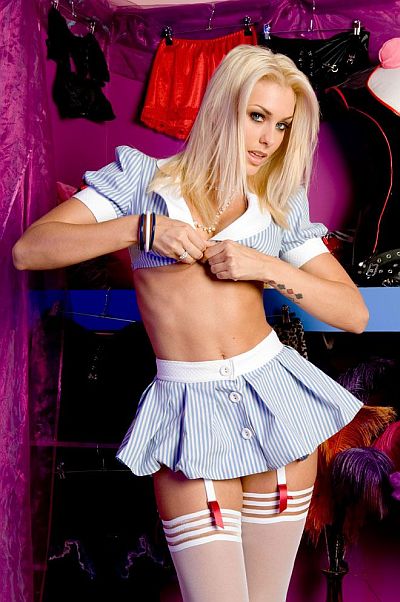 Terms & Conditions (Max 3x £1.50 per msg sent) help: 03333356970 PNP MEDIA - 2 STOP txt STOP
.......................................................................................................