'I do love wearing pantyhose on a night out, they make my legs look really long and sexy,' Axa remarked as she relaxed on the bed awhile, having just got dressed to go clubbing in her sexiest red outfit, black nylon tights and heels.
'Well, I do think I'll be staying in for a little while longer, now that you're here,' she said, then slipping off her shiny stiletto heels she crossed her legs to caress her feet and wiggled her toes encased inside their cocoon of black nylon pantyhose.
'You see, I did say I wasn't wearing any panties,' she said with a mischievous smile, spreading her legs apart to give an upskirt view of her naked pussy behind the sheer nylon of her pantyhose gusset. 'That's it, you get a good look at my arse in these lovely, sexy pantyhose,' she added, getting into a kneeling position to slowly pull up the hem of her dress over the cheeks of her pantyhosed arse and give it a sexy shake.
'Don't you just love the sound they make when I rub my legs together?' Axa extended her legs upward and rubbed each of her feet against the corresponding limb, so the surface of her nylon tights made a sexy, rasping sound as the brushed together.
'Now, I'm getting turned on,' Axa remarked, as she slowly ran her hands up an down the back of her shapely, nyloned legs. 'I know I shouldn't have started touching myself in my pantyhose, but they feel so nice and tight around my legs, arse and pussy.'
Stripping off her dress, she pulled on her pantyhose so they were stretched over her naked tits, the black seam under her crotch rubbing against the lips of her shaved pussy. Then she pushed her arm down the front of her hose and slipped her fingers inside her cunt to give it a quick diddle and stir up her flowing juices.
'Let's have some fun with these pantyhose,' Axa suggested and her fingernails split the surface of her hose and caused sudden ladders to run down her legs. She clawed at the delicate nylon with her fingers, creating multiple ladders and tore a hole in the seat of her hose to expose the puckered ring of her anus.
'Well, I think you can say they are well and truly ruined,' Axa said with some satisfaction and the fact that her pussy was now dripping wet with excitement. She then knelt and ripped open the gusset to get at the flesh of her pussy and thrusting several fingers up her tight snatch, she fucked herself to climax in her destroyed nylon tights.
Get our superb Vintage Flash newsletter each week - all the latest model info, updates, set preview pics and more!
NEW SERVICE FOR ALL SMART PHONE USING NYLONS LOVERS!
Text Nat here to get all her pics sent to your phone!
JUST TEXT 'WHITESEAMS' TO 69666
Phone fun day or night!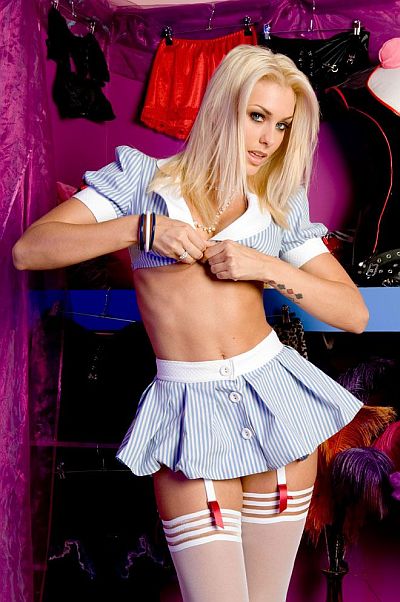 Terms & Conditions (Max 3x £1.50 per msg sent) help: 03333356970 PNP MEDIA - 2 STOP txt STOP
.......................................................................................................