Axa loves to dress and tease in vintage clothes, especially while wearing all that tight fitting underwear and fully-fashioned nylons, which make her feel so sexy.
'Just take a look at my legs in their nice, shiny, seamed nylons,' Axa said, as she sat with her legs crossed and slowly ran her hand over the surface of her silky nylons. 'I'd love you to run your hands all the way up my legs, feeling the silkiness of my nylons and slip your fingers down the tops of my stockings.'
Axa stood and lifted the front of her vintage style dress to reveal a cream coloured, open-bottom girdle and gave a tantalizing look at her suspenders attached to the tops of her nylons. 'I'd like you to come over here and kiss my legs, all the way up to my arse, that would really make me nice and wet.'
She turned and looking over her shoulder, bent right over so the girdle stretched tight around the cheeks of her fabulous arse, then swayed from side to side as she drew her hands up the back of her seamed nylon stockings.
'I hope you're getting your cock out soon to have a nice wank, because I'm going to join you shortly,' Axa said, unbuckling the broad belt around her waist. Then unzipping the dress at the back, she slipped it off her shoulders to let it slide over her girdled ass and down her stockinged legs to the floor.
'Now, I'm going to bend right over and you can stick your cock between my arse cheeks,' she said and kneeling on the leather sofa, she exposed the fleshy lips of her cunt, all perfectly framed by the edge of her girdle, suspenders and stockings tops. 'That's it, come and stick your cock in here,' she suggested, pulling the lips of her cunt wide open, then thrusting her fingers inside her sloshing wet fuck hole she masturbated to climax.
Get our superb Vintage Flash newsletter each week - all the latest model info, updates, set preview pics and more!
NEW SERVICE FOR ALL SMART PHONE USING NYLONS LOVERS!
Text Nat here to get all her pics sent to your phone!
JUST TEXT 'WHITESEAMS' TO 69666
Phone fun day or night!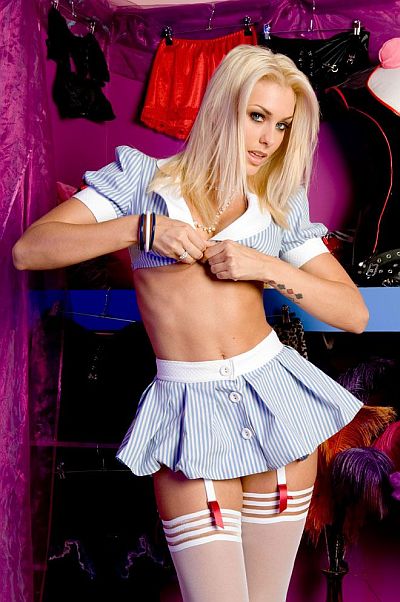 Terms & Conditions (Max 3x £1.50 per msg sent) help: 03333356970 PNP MEDIA - 2 STOP txt STOP
.......................................................................................................