Natalia looks stunning in her latest video, where she wears an oriental, red silk dress and black, fully-fashioned nylon stockings and shiny, patent leather stilettos…
Her fingers parted the slit in the side of her dress and a glimpse of bare flesh appeared tantalizingly as she playfully adjusted the tops of her black nylon stockings.
Reclining on the chaise-lounge she opened her legs to give a view of her black panties, then pushed her hand between the soft skin of her thighs and the top of her fully-fashioned nylons.
Unzipping the side of her dress, she pulled it down to her waist and revealed she was wearing a black and red bra underneath, then sat with her feet up on the couch and gently caressed her shapely legs sheathed in their shiny black, nylon stockings.
Natalia removed her stiletto heels and dangled each of them from her toes before they fell to the floor, then slipped her hand down her leg and under the arches of her pretty stockinged feet.
Getting up to stand, she let the dress slide down her body to the floor, revealing the black and red garter belt around her hips and suspenders that framed her pussy under a pair of black, sheer nylons panties.
Removing her bra she pushed her petite breasts together, then lay back on the chaise-lounge with her legs spread wide and rubbed the mound of her pussy through the crotch of her black nylon panties.
Hooking her thumbs into the elastic waist of her knickers, she lifted her arse and slipped them from under, and they snagged on the metal clasps of her suspenders as she tugged them down her stockinged legs.
Natalia then lay on her side so her bottom was in full view and inserting several fingers right up her tight cunt she began to masturbate. Her breathing became rapid as pushed her fingers deep inside her hot snatch and her hand made wet slapping sounds as she fucked herself to an intense orgasm.
Get our superb Vintage Flash newsletter each week - all the latest model info, updates, set preview pics and more!
NEW SERVICE FOR ALL SMART PHONE USING NYLONS LOVERS!
Text Nat here to get all her pics sent to your phone!
JUST TEXT 'WHITESEAMS' TO 69666
Phone fun day or night!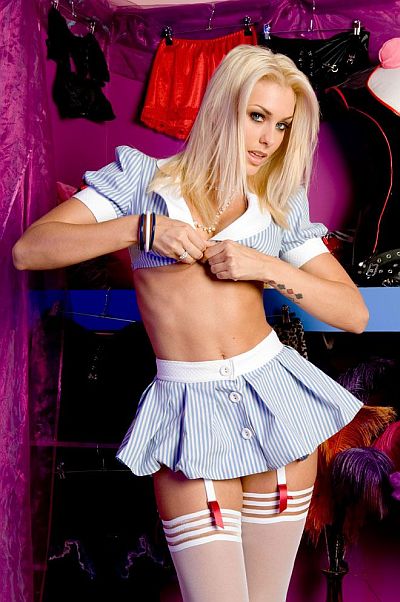 Terms & Conditions (Max 3x £1.50 per msg sent) help: 03333356970 PNP MEDIA - 2 STOP txt STOP
.......................................................................................................