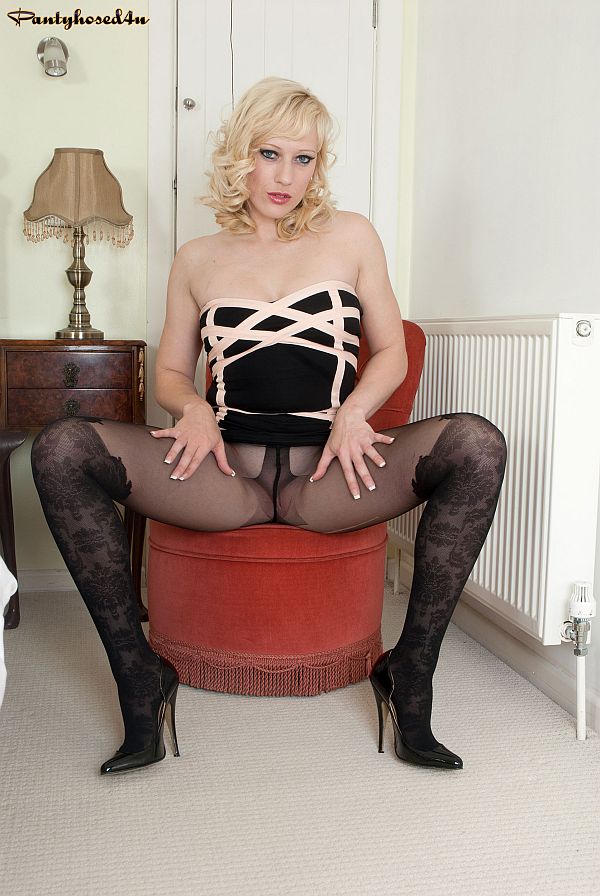 'I just love touching my pantyhose,' Axa said, as she sat and drew her hands up her legs in their black designer pantyhose with their sexy lace pattern that went up to her knees. 'I'd love you to come over here and have a nice feel.'
Axa opened her legs to show off the pink lips of her pussy through the sheer nylon of the crotch, then pulled the front of her hose tight so they were stretched between the lips of her cunt.
'What I'd really like is for you to run your hands up my legs, nice and slow,' she said, lightly brushing her fingers over her thighs and sweeping them across the area of her nyloned pussy. 'Just gliding your hands softly over my pantyhosed legs and moving them up to my thighs.'
Axa turned and bent over so her dress pulled tight around her arse, then ran her hands up the back of her legs and rounded buttocks sheathed in their layer of black nylon. Then she stripped out of her dress to reveal her naked tits and crawled onto the bed, where she knelt and caressed her half-naked body and the mounds of her breasts.
'I'm getting so horny, just thinking of you running your hands all over my pantyhosed legs,' Axa said, then slipped her hand between her thighs and rubbed the slit of her pussy through the tight nylon screen of her pantyhose crotch.
'I want you to come and lick my pussy through these pantyhose and feel your hot breath as you tease my pussy with your tongue,' she continued, increasing the rhythm of her hand and pressed her fingers against her hot cunt, which was flowing with her juices behind the nyloned crotch of her tights.
The urge to touch her pussy became more vital, so she pushed her hand down the inside of her hose and noted how wet her cunt had become after the prolonged teasing games she had been playing in her tights.
'I'm getting so excited, imagining you fucking me in these pantyhose,' she said, as she inserted her fingers between the lips of her gaping cunt, which made squelching sounds as they slipped in and out of her hot, juicy hole.
Get our superb Vintage Flash newsletter each week - all the latest model info, updates, set preview pics and more!
NEW SERVICE FOR ALL SMART PHONE USING NYLONS LOVERS!
Text Nat here to get all her pics sent to your phone!
JUST TEXT 'WHITESEAMS' TO 69666
Phone fun day or night!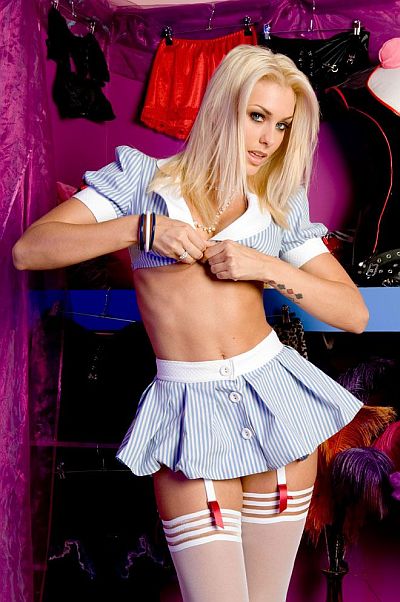 Terms & Conditions (Max 3x £1.50 per msg sent) help: 03333356970 PNP MEDIA - 2 STOP txt STOP
.......................................................................................................