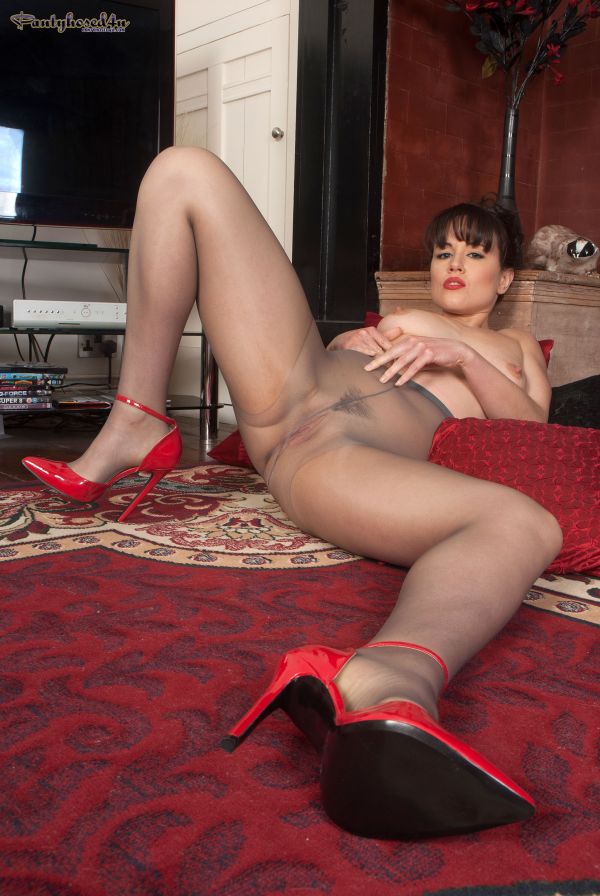 Lucy had a new job as a receptionist in a classy establishment and was trying out the smart outfit she intended to wear which consisted of a check shirt, navy blue pencil skirt, sheer nylon pantyhose and red heels.
Lucy stood to give me a better look at her ass in that tight fitting skirt and then smiled with secret pleasure when she announced she wasn't wearing any panties under her pantyhose.
'I never do, I like the way my pantyhose feels against my pussy and I like they way nobody knows I'm completely naked under my pantyhose.'
Wanting to show me just how hot her pussy looked in her pantyhose, she stripped off her shirt and unzipped the skirt and let it slide down her pantyhosed legs with an audible whisper as it brushed against the nylon.
Lucy turned to reveal her pussy and the triangle of pubic hair which showed through the front of her sheer nylon hose, then pulled her pantyhose upwards so they were stretched tight around her nyloned cunt.
Kneeling on the floor she presented her ass clad in tight fitting nylon, then slipping her hand down the rear of her hose she pulled her butt cheeks apart to show the puckered ring of her arse through the sheer nylon.
Laying back against the cushions on the floor, she pressed her fingers against the mound of her pussy and massaged the lips of her labia through the crotch of her sheer nylon pantyhose. She then slipped her hands down the front of her hose to rub the pink slit of her moist cunt and her breathing became noticeably louder and deeper as she became more aroused.
Lucy then ripped open the crotch of her pantyhose to get at her hot pussy and her hips undulated with sexual pleasure as she masturbated on the floor in her torn and laddered tights.
Get our superb Vintage Flash newsletter each week - all the latest model info, updates, set preview pics and more!
NEW SERVICE FOR ALL SMART PHONE USING NYLONS LOVERS!
Text Nat here to get all her pics sent to your phone!
JUST TEXT 'WHITESEAMS' TO 69666
Phone fun day or night!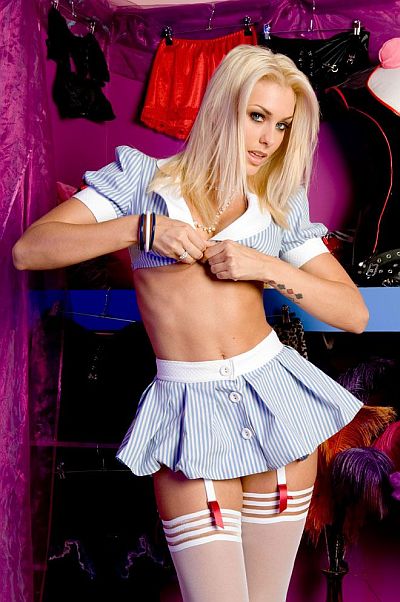 Terms & Conditions (Max 3x £1.50 per msg sent) help: 03333356970 PNP MEDIA - 2 STOP txt STOP
.......................................................................................................